Dating in New Orleans is a walk in the park….if that park is Jurassic Park.
While Nola may be one of the best places to live, it's kind of one of the worst places to date in. Why? I have no idea — but I blame the fact that this city is as transient as it gets, meaning tons of us hit Stage 6 and bounce.
So maybe dating in this city is more of a social experiment, but it's at least given us Babes the uncanny ability to categorize the 10 types of NOLA bros you'll inevitably find here.
1) THE "I'M NEVER LEAVING" BRO
There is life outside of Louisiana. Repeat. There IS LIFE outside of Louisiana. Someone needs to tell this dude or buy him a damn plane ticket, because New Orleans is the center of his universe. His parents are 4th generation Uptowners, and he got out of Nola and "saw the world" when he went to LSU for undergrad and joined a fraternity. He's 5'10'' on a good day, has brown hair, dark, oddly close-together eyes and is the most basic of basic native New Orleans bros. Oh yeah, and he's never leaving. Ever. Like, ever ever.
2) THE "I WENT TO JESUIT" BRO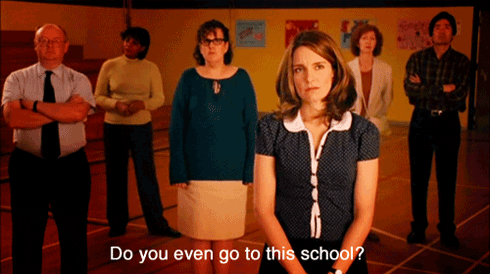 Staaaaate Champs. He went to Jesuit, and trust me he won't let you forget it. His daddy went to Jesuit too, and he wants to send all his future spawns to Jesuit so they can know what greatness tastes like too. If you do somehow manage to forget that he went to Jesuit, his dad-bod squad of other Jesuit bros reminiscing of their state championship circa 2005 for the 800th time will quickly remind you.
3) THE WAY TOO OUTDOORSY BRO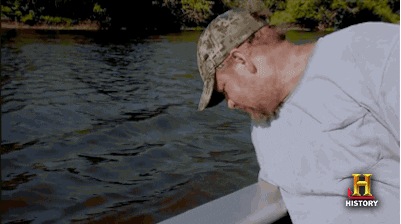 This guy might actually live in the forest. He pops back up every week to take you on dates and feed your desire for attention and his little accent is the cutest thing you've ever heard, but his weekends revolve around deer, duck and fish. Hobbies are great, and it's sexy as hell he can fight off a bear and cook what he kills, but he's a man of the wild and that ain't ever going to change. You love him, and he loves your cool-girl independence, but he loves the woods waaay more, so you gotta set him free. He'll settle down when he meets Susie Q who likes to fold laundry and live in the forest too. Just keep this guy in the friend-zone for when the Zombie Apocalypse strikes.
4) THE SMALL-TOWN BRO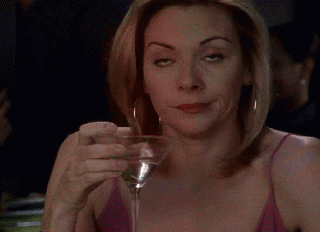 The small-town bro moved to the "biiiiig" city of New Orleans from Cut-Off or something. He's so stinking country-cute and you just want to take his hand and serenade him with "I Can Show You the World" like Aladdin. But unfortunately, you don't have a magic carpet and this is as big as it gets for small-town bro as you realize he is a mixture of New Orleans Bro 1 and 3. Sigh and g'bye.
5) THE "I'VE SEEN YOU ON BUMBLE" BRO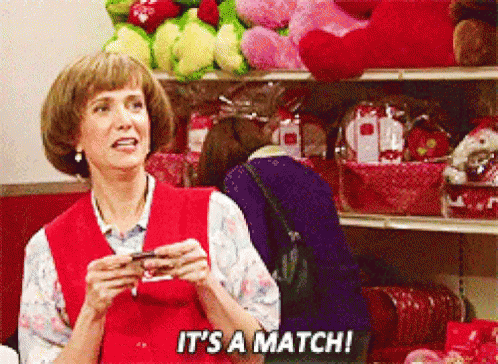 Maybe it's fate, or maybe it's some seriously effective algorithm that has you matching on Tinder, Hinge and Bumble over and over again, but you HAVE to meet this guy in person at least once. You start chatting with Bumble Bro and choose to ignore his very consistent misuse of "their, there and they're," and actually manage to plan a date with this elusive internet creature.
You let him pick the spot and he suggests Barrel Proof, (eye roll) and when he slips away to the bathroom, the bartender outs him and reveals that Bumble Bro brings dozens of dates here. Go figure. Despite the news, the date goes surprisingly well, so you go on a few more dates, each remarkably average and unoriginal. The remarkably average dates initiate fizzle mode, and then the inevitable ghosting that defines 9 out of 10 internet initiated dates.
6) THE SERVICE INDUSTRY BRO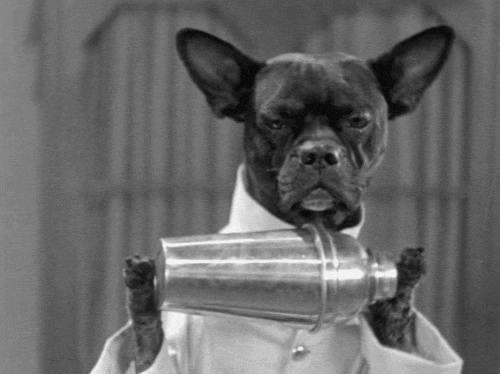 Service industry bro is a waiter, bartender, or some self-proclaimed chef (read: line cook) who probably lured you into hanging out with the promise of free drinks at Peche or whatever establishment he works. You only see service industry bro when he's working, because, duh, free drinks. He eventually catches on and accuses you of using him for said free drinks and the gig is up! Look, service industry bro is NOT WORTH getting blacklisted from Peche, okay. Nothing is.
7) THE SHAMELESS GENTRIFIER BRO
Shameless gentrifier millennial bro left his affluent family (and trust fund) behind in New York in search of a new, more authentic life and made his way to the Big Easy, to you know, do things, and like, change the world and stuff. He got a job with Teach for America and moved into a re-modeled shotgun in the Bywater. What he doesn't realize is that this place is stubborn, and he can't relate to literally anyone he's trying to go full-throttle Freedom Writers on. After six months, when he figures out he's not making the "impact" he envisioned, he jumps ship and moves to Austin to join the rest of the shameless gentrifiers, to go like, build an app or something and keep Austin weird. Real original, brah.
8) THE FILM INDUSTRY BRO
This bad boy moved to the Hollywood South when it was hot-hot-hot and works on NCIS New Orleans or some movie that's still getting tax-credit perks. He's tatted up, has lived in L.A. and is totally open-minded and West Coast cool. He's also really really shady, works some seriously strange hours and has his eyes set on riding the film goldmine to Atlanta like the rest of the industry, so it's best you don't get attached. Actually no, it's best you channel your inner Simba and run…run away and never come back.
9) THE GRAD SCHOOL BRO
You meet grad school bro at Mojo Coffee, where he's been camped out with his laptop chugging coffee and chain-smoking cigarettes. After asking to share his outlet, you end up chatting. Turns out you both have a ton in common: passion for travel, fine food and wine, love of Klimt and Dali, crippling student debt, etc. So y'all exchange numbers and plan a date — but this dude can't be won over with beer and tacos, oh no, he's SOPHISTICATED AF. You've got to go somewhere mad trendy with a wine list of fancy Bordeauxs.
Grad school bro is promising, and so much mental stimulation seriously rocks, but after hanging out for a few weeks and talking about nothing but his thesis, you start getting really BORED. PLUS, when you're a babe who likes to party like it's 1999 and grad school bro goes to bed at 9:30 every night….welllll….Houston, we have a problem.
10) THE WANNABE HIPSTER BRO
Hipster bro is like super grungy hot in the only way that hipsters can be hot. SO WHAT if his pants are tighter than your jeggings!? After dating Jesuit Bro and dealing with his perma-frat daddy friends, you're totally into making weekly trips to the Marigny to hangout with hipster bro (God KNOWS he wouldn't be caught dead Uptown).
It's all fun until you realize that so many trips to Warby Parker and Whole Foods (that he strangely has the money for) are exhausting. So you eventually get sick of eating kale chips all the time and ditch hipster bro. Veganism is the mortal sin of any real New Orleanian, and veggie po'boys are an abomination anyways, so it's whatever.
So there it is, ladies. The ten types of Nola bros you'll inevitably encounter in the Big Easy. Did we miss any? If you think you've got another type figured out, comment below and let us know!