You know when Regina George & The Plastics got together and worked on their Burn Book? Well, this is 2017 and sometimes we blog about the things that frustrate us. We recently gathered our closest (not-married) friends, popped open a few bottles of wine and asked "What's the worst part of being a bridesmaid?'
And well: word vomit came out.
10. The Other Bridesmaids
We're sorry but, at this age we already know who our friends are and have little interest in making more friends. Maybe we'll meet a few babes in the near future that we'll vibe with but being forced to hang out, make plans and travel with girls we have never met before AND WE WILL NEVER SEE AGAIN just sucks.
Plus, there will always be 1-2 friends that are particularly obsessed with being the better friend or the better bridesmaid, and will always want to make you look bad.
Sorry Jacklyn, I can't afford $50 for a 'day of the wedding present' for the bride. Stop blowing up my Venmo – I never agreed to this.
And there will always be the girls who "mail you a check" aka will never pay you back for that $100 round of shots that made the bride puke.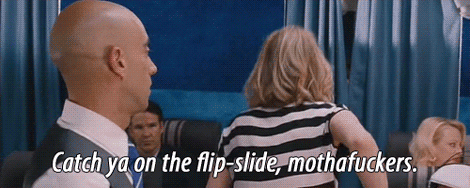 9. You'll Be Broke After Every Wedding
Some of you might be lucky enough to live in the same city as your girlfriends who are getting married, but many often are not. Once you add up the cost of the dress, the bridal shower presents, the travel for the bridal showers, the bachelorette trip, the lingerie party, the (gross) stripper, the hair, make up, and the flights and hotels for the actual event you'll realize you'll be eating red beans and rice until you pay off that credit card.
Adiós good credit score…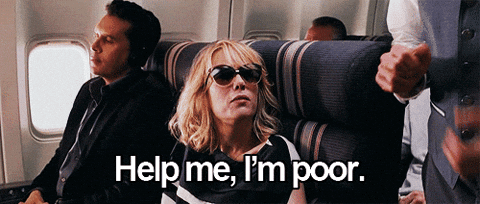 8. All Of The Dresses You'll Never Wear Again
Speaking of expensive dresses…by the time we are 30, we will have a closet full of gowns that don't really go with our skin tone or cover our back fat. #Ugh
Yeah, you can always resell them but you might have had one too many glasses of chard at Becky's wedding and now the dress also needs dry cleaning and you simply can't afford to put any more money toward that ugly thing.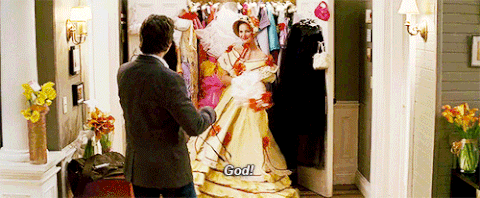 7. You're Not In Control Of Your Social Calendar
One day you're 21 and you can decide what you want to do and when you want to do it. Then suddenly you're 25 and you can't get too drunk on a Friday because you have to wake up early and bring the freakin' decorations for Andrea's bridal shower (even worse: baby shower – but let's not go there just yet).
You'll soon realize that from now until the day you die, your social calendar will be filled with celebrations for other people. Call us selfish, but why can't people celebrate us single gals?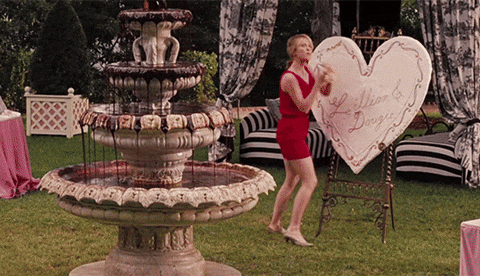 6. The Groomsmen
Newsflash: none of them will be hot. In fact, you end up getting paired up with that jerk you hooked up with years ago and now you get to go on an awkward walk down the aisle.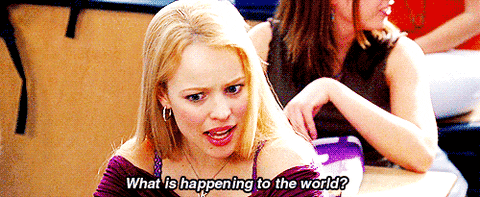 Even worse, at the bridal showers, they'll try to tally up all the single ones and who would be the perfect match for you. #VOM
5. You Can't Just Get Drunk At The Reception
Your job is not done at the altar, you're expected to help the bride – make sure her glass of champagne is always full, take her to the bathroom, assure her she looks gorgeous even though it's 100 degrees outside and her make up has already melted.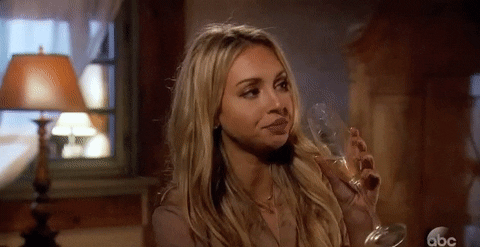 Hard pass.
4. You're Expected To Get a Gift For The Happy Couple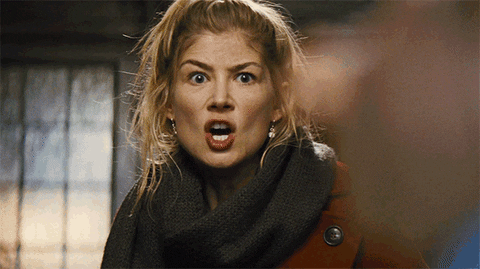 3. You're Not Allowed To Wear White To Any Party.
HOW ELSE AM I SUPPOSED TO SHOW OFF MY TAN?!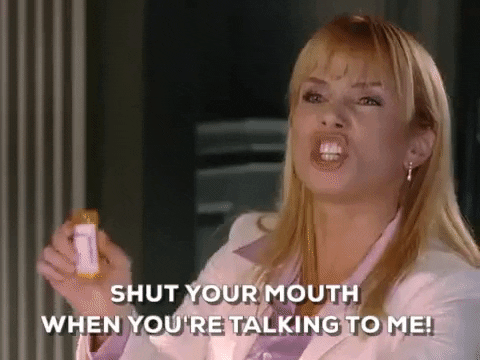 2. God Forbid You Look Hotter Than The Bride
Don't hate me cause I didn't eat carbs the month before your wedding and you drowned your anxiety in deep dish pizza. Now you're gonna punish me with this covered up maid of honor dress that belongs in my great grandma's closet?!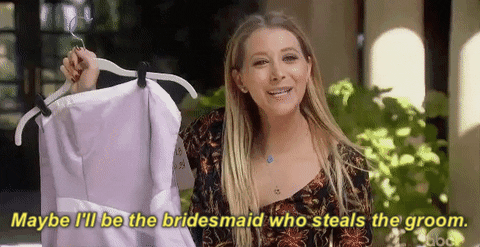 1. People Asking You About Your Love Life
UGH. There's nothing worse than people either asking you why you're single or when you plan on getting married. Leave us alone!
Don't hate us brides to be! You were bridesmaids before and probably hated it too. All in all, we do love weddings. Open bar and cake? Sign us up. But don't expect us to not complain while we join you on your walk down the aisle.
XOXO